Over time grintage will be telling you about the best and funniest comedy movies to hit the big screen but today here is news of potentially one of the worst!
The latest Adam Sandler movie is based on.……..'PIXELS'?!
Storyline? When aliens intercept video feeds of classic arcade games and misinterpret them as a declaration of war, they attack Earth, using the games as models. Knowing that he must employ a similar strategy, US President Will Cooper (Kevin James) recruits his childhood pal, former video-game champ Sam Brenner (Adam Sandler), to lead a team of old-school arcade players and a military specialist (Michelle Monaghan) in an all-out battle to save the planet. 
From the studio with a resounding 20% average on Rotten Tomatoes comes PIXELS a classic video game movie that could have been really cool until Sandler got his hands on it!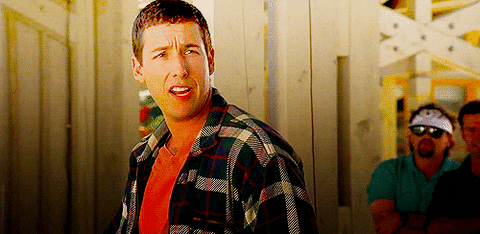 Is Adam Sandler the most over rated/over paid comedian of all time?
Here 'Honest Trailers' has a good argument to suggest this is the case in their latest instalment of brutal honest re-enactments of movie trailers…..we love these guys so go and explore
And if you come across other clever and funny clips about Hollywood or movies piss takes please
share@grintageireland.com
Comments
comments