Stone cold Steve Austin is arguable the most popular professional wrestler since the Almighty Hulk Hogan broke on to the scene back in the early 80's.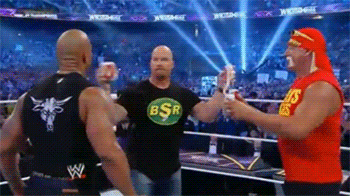 Steve retired in 2003 due to neck and knee injuries and later moved on to podcasting – replacing steel chairs and body slams with microphones and good old fashioned banter. The Steve Austin Podcast hosts all kinds of guests on the show not just professional wrestlers but actors, musicians, sporting personalities and our favourite kind of people – comedians.
This week he to spoke to Bill Burr who headlined 2 SOLD OUT shows at the Vodafone Comedy Festival at the Iveagh Gardens in Dublin.
Bill discusses how his journey in comedy was no overnight success! He talks about how he got his start, his early days doing open mics, the good and bad gigs, and his big break. He and Steve also discuss the parallels between the pro-wrestling and comedy biz – road travel, paying your dues, and working the crowd. And Bill is a huge wrestling fan (thanks to his friend, the late, great Patrice O'Neal), and has a couple of his own Hulk Hogan stories to share.
Sit back relax and allow Steve Austin to open you up a can of audio whoop Ass!
Comments
comments