TMZ has announced a reboot for The Fresh Prince of Bel-Air.
It's one of the most popular shows in TV history. It has become a lot of peoples proudest achievement to be able to bust The Fresh Prince of Bel-Air Theme tune at the spur of the moment. It's a show that everyone knows. Even if you didn't watch it religiously you'd recognise that Carlton dance anywhere.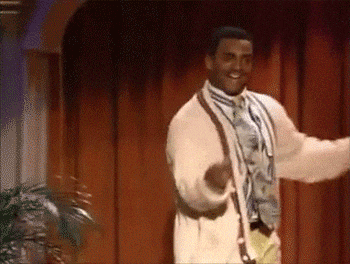 And now the show is coming back.
This time the Prince is being kicked off his thrown and being replaced with a Princess. The company that owns the rights to the show has filed a few trademark applications that are seeking to lock down the rights to "Fresh Princess" for a television program and virtually every other media platform.
Nothing official has been released about the potential Fresh Princess TV reboot yet.
But seriously. #FreshPrincess #TSUYALit pic.twitter.com/wg3t2S6579

— Taylor Banze (@tbanze_truman) January 31, 2018
It is unknown if Will Smith will have any involvement in the remake.
Two years ago he told Graham Norton that he could no longer bring himself to watch the show which finished in 1996.
He said: "It was my very first role, and I was very, very focused on being successful, so I learned the whole script and everyone else's lines.
"If you watch the first four or five episodes, you can see I'm mouthing other people's lines. It's terrible and I can't bear to watch it."
Comments
comments