Silver Foxes is a comedy in works from broadcasting company Super Deluxe. 
Super Deluxe is developing the comedy about "two older gay men and one twink (their buddy's young lover) that rescue a friend who's been forced-back-in-the-closet at his homophobic assisted living facility. After they bring him back to their mid-century Palm Springs house, the foursome creates a fabulous family of friends."
The writers and producer behind "The Golden Girls," "Roseanne," and "Gilmore Girls" Stan Zimmerman and James Berg have joined forces with Super Deluxe to create this single-camera series.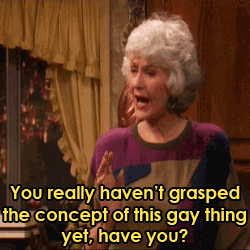 The inspiration for this half-hour comedy came from the documentary "Gen Silent". It's about Gay, Lesbian, Bisexual and Transgender older people who fought the first battles for equality and now face so much fear of discrimination, bullying and abuse that many are hiding their lives to survive.
In 2017, they hosted a table read of the pilot at Zimmerman's home with actors George Takei, Leslie Jordan, Bruce Vilanch, Todd Sherry, Melissa Peterman, Daniele Gaither and Cheri Oteri.
Comments
comments