These films represent the queens of comedy at their finest.
For this list, we're taking a look at the funniest cinematic comedies with a woman in the leading role.
#10: "Sister Act" (1992)
After witnessing her mobster boyfriend commit a murder, lounge singer Deloris Van Cartier hides out in the last place one would look for her: a convent. Through music and a modern outlook on life, Deloris helps this traditional church to see the light. While the setup of "Sister Act" is already full of comedic possibilities, what elevates the film to another level is Whoopi Goldberg's leading performance. This is one of those roles that Goldberg just throws herself into and she kills it in every scene. We also get some nice supporting work from Kathy Najimy, Wendy Makkena, and Maggie Smith as the stern Reverend Mother. Fun and empowering, it's a delightful comedy about sisters doin' it for themselves.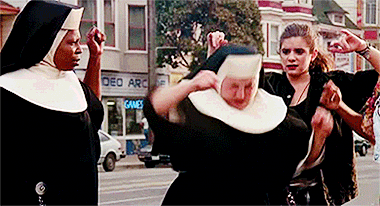 #9: "Trainwreck" (2015)
To some extent, "Trainwreck" follows the same exact formula as every other Judd Apatow directorial outing. Instead of focusing on a man-child, though, this laugh a minute comedy is about a woman-child reluctant to grow up. The invaluable Amy Schumer not only wrote the film's screenplay, but also takes center stage as an alcoholic, sex-crazed thirty-something-year-old who suddenly finds herself in a serious relationship. Aside from being consistently hilarious, "Trainwreck" is also a wise film about commitment, adulthood, and gender roles. At the center of everything is Schumer, who reminds us that men aren't the only ones that can be reckless, irresponsible, and of course, hella funny.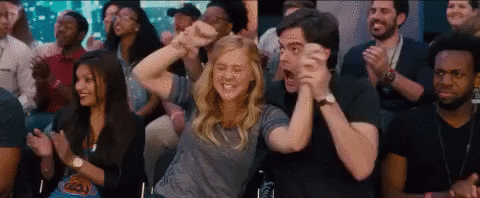 #8: "Juno" (2007)
"Juno" doesn't glorify teen pregnancy, but the film doesn't shame its impregnated protagonist either. Rather, Diablo Cody's Oscar-winning screenplay handles its subject matter in a sincere fashion that feels surprisingly genuine. Granted, some may argue that the film's quirky dialog isn't realistic, but every emotion and relationship here rings true. Juno herself is one of the most multidimensional teenagers since John Hughes ruled the school. The audience completely identifies with her coming of age story as she learns what it means to be an adult and what it means to love somebody. As honest as it is heartfelt, the film also has some of the wittiest one-liners of contemporary cinema.

#7: "Pitch Perfect" (2012)
Just as female-driven comedies have really taken off in recent years, so have national singing competitions. In addition to demonstrating how much fun a cappella mash-ups can be, "Pitch Perfect" also showed mainstream audiences what an aca-awesome singer Anna Kendrick is. Kendrick's down-to-earth Beca isn't the only memorable player here, however. The film brings together a wonderful ensemble that includes Anna Camp, Brittany Snow, and Rebel Wilson in an uproarious performance as Fat Amy. As different as these characters are, they all come together in perfect harmony. Whether you're laughing in your seat or dancing in the aisle, "Pitch Perfect" hits all the right notes.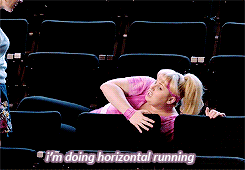 #6: "Easy A" (2010)
Although this was far from Emma Stone's first high-profile comedy, "Easy A" is the film that proved the young actress possesses all the makings of a leading lady. In her breakout role, Stone plays Olive, a good girl who gains a bad reputation after telling a little white lie. "Easy A" easily could have been just another tasteless sex comedy, but the bright screenplay actually encompasses a meaningful moral regarding the high school experience and the pressure to lose one's virginity. All the while, Stone owns the screen as a clever, humorous and incredibly lovable woman who completely wins us over. In short, "Easy A" is grade-A comedy.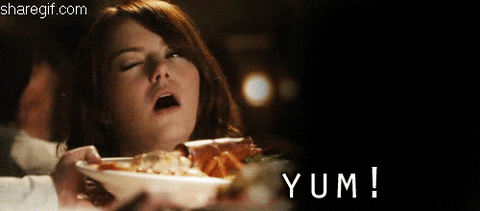 #5: "Legally Blonde" (2001)
On the surface, "Legally Blonde" may look like an average chick flick. There's a lot more to this comedy than meets the eye, however, and the same could be said about Elle Woods. Reese Witherspoon gives one of her best comedic performances as a bubbly blonde who attends Harvard to get back together with her ex-boyfriend. While the film derives a lot of funny material from valley girl tropes, it never turns Elle into a dumb blonde. Instead, Elle proves to everyone just how knowledgeable and resourceful she can be while also maintaining everything that makes her unique. It just goes to show that unexpected things sometimes come in pink and scented packages.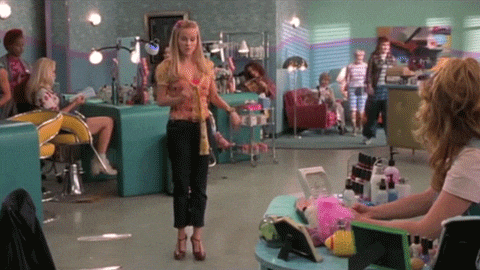 #4: "Miss Congeniality" (2000)
Sandra Bullock has great range as a comedic actress and "Miss Congeniality" is a testament to that. As Gracie Hart, Bullock plays a sloppy, snorting FBI agent who's just one of the guys. In order to catch a terrorist, though, Gracie must go undercover at a beauty pageant and walk a mile in high heels. Bullock completely lights up the screen as Gracie, even when she's having a bad hair day or falling flat on her face. Behind all the jokes, we also get some thoughtful commentary on feminism and the true meaning of beauty. What our main character lacks in grace, she more than makes up for in heart. Oh hey, we just got that!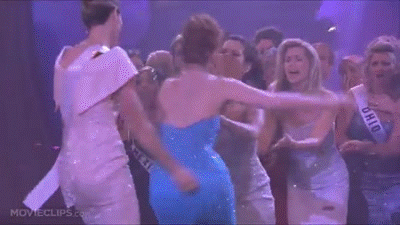 #3: "Clueless" (1995)
As if we could have a list like this without "Clueless." Amy Heckerling's cult comedy primarily works thanks to Alicia Silverstone's immensely charming lead performance as a totally clueless teenager. Cher is a spoiled rich girl, but she's by no means a spoiled rich girl archetype. As self-obsessed as she can be, Cher is also capable of growth and constantly looks out for others. This makes her a much more engaging individual, and "Clueless" a much smarter film than audiences initially anticipated. The filmmakers understand the teenage mindset and respect their characters, resulting in a sharp social satire that pokes fun at how wealthy teenagers live, but never flat out mocks them either.

#2: "Mean Girls" (2004)
Much like "Clueless," "Mean Girls" is a satire of high school that caught many audiences off guard with its humor, wit, and authenticity. While the entire cast is terrific, the real star of the film is Tina Fey's screenplay, which is jam-packed with one quotable line after another. Part of what makes Fey's script so spot-on is that all of the characters walk a fine line between being unlikeable but still hilarious nonetheless, even gaining our sympathy at times. Lindsay Lohan's Cady has a good heart, but she's also corruptible. Regina and her fellow Plastics can indeed be mean girls, but they also harbor their own insecurities. In the end, everybody turns out to have a lot in common, even if their cliques may be radically different.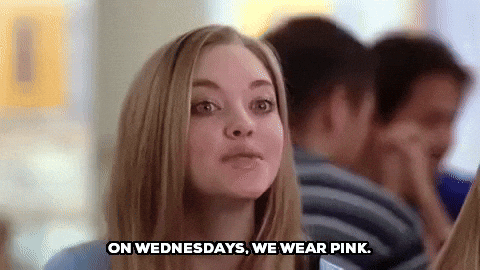 Before we get to our top pick, here are a few honorable mentions:
• "Bend It Like Beckham" (2002)
• "The Devil Wears Prada" (2006)
• "Bring It On" (2000)
• "9 to 5" (1980)
• "Private Benjamin" (1980)
• "Heathers" (1988)
#1: "Bridesmaids" (2011)
Women are ruling the comedy genre now more than ever and "Bridesmaids" played a huge part in that. Kristen Wiig deserves much of the credit for the film, as she wrote the hysterical script and stars as a maid of honor on the brink of losing it. Of course, she's not the only comedic talent that gets to shine. Maya Rudolph's bride to be brings together a cast of very funny ladies, including Wendi McLendon-Covey's foulmouthed Rita, Ellie Kemper's innocent Becca, and Rose Byrne's controlling Helen. Melissa McCarthy, however, steals the whole show as the fearless Megan and scored an Oscar nomination for her sidesplitting performance. Has there ever been a finer female ensemble piece?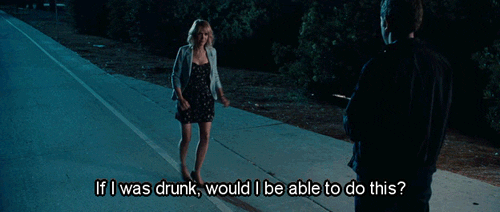 Comments
comments