Comedy is so easy to get wrong, and yet somehow, these continuations got it right. 
For this list we're looking at funny sequels that strived to up the ante and the laughs from the original. Movies like "Hot Fuzz" or "The World's End," which are technically considered a part of the Cornetto trilogy alongside "Shaun of the Dead," were not up for consideration, as they don't continue the same story. And we're only talking about direct sequels, so the 2nd film in a series. We will be discussing the plot of the films in question, so this is your SPOILER ALERT!
#10: "Anchorman 2: The Legend Continues" (2013)
News team, re-assemble! Nine years after the highly popular and very quotable first "Anchorman" introduced us to Ron Burgundy and the rest of the Channel 4 news team, the legend continues once more in this comedy sequel with director Adam McKay and producer Judd Apatow. With all our favorites returning for their roles, we not only find out what's happened to Burgundy, his now-wife Veronica Corningstone, Brick Tamland, and more; we're also spoiled with memorable lines, shining moments of improv and the silly but amusing humor we've come to expect and love from the team.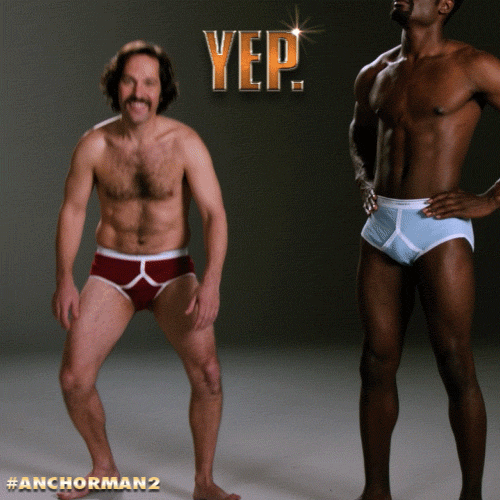 #9: "Wayne's World 2" (1993)
It's party time. It's excellent. It just may be funnier than the first film. The plot to this sequel centers on Wayne putting on a concert dreaming of a weird, naked Indian and Jim Morrison. Of course, the real focus here is to just tell funny jokes. "Wayne's World 2" hits its mark with an uproarious poorly dubbed fight sequence and even a parody of "The Graduate." Wayne and Garth are endlessly entertaining in their two films, and this second one just shows us how much we adore spending time with them. Now can we please get "Wayne's World 3?"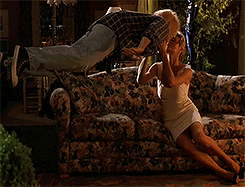 #8: "Ace Ventura: When Nature Calls" (1995)
Fans of the original "Ace Ventura" were incredibly excited to hear that Jim Carrey was bringing his incredible comedy chops back to the role – and thankfully for them, the results were very enjoyable. Similar to the first film, "When Nature Calls" is essentially just a series of hilarious set pieces with Ace at the center. Notable scenes include a naked Ace attempting to escape a surveillance rhino, all the while looking like he is being birthed. Carrey once again demonstrates that he's nothing short of a comedic genius. By the way, Hollywood: making a Jim Carrey sequel with no Jim Carrey is never a good idea.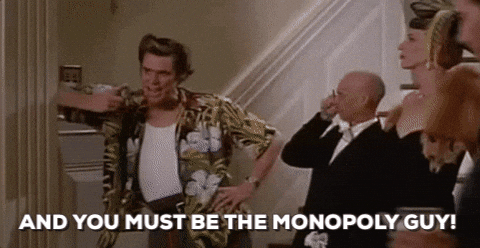 #7: "The Naked Gun 2½: The Smell of Fear" (1991)
In an age where most spoofs mistake parody for lazily making references, it's easy to forget how glorious this genre once was. Starring Leslie Nielsen, one of the best comedic talents of all time, this film is genuinely funny from beginning to end. The second part of a trilogy that never dips in quality at all, "The Smell of Fear" adds to the comedy with the addition of Robert Goulet and his villainous but comical presence. "The Naked Gun 2½" never takes itself seriously, and the actors all wisely never acknowledge that they're in a comedy, which is part of what makes this sequel work so well.
#6: "Hot Shots! Part Deux" (1993)
Another example of what the spoof genre is capable of, this film beat out our previous entry because it arguably surpasses its predecessor. While the first "Hot Shots!" is almost entirely a takeoff of "Top Gun," "Part Deux" parodies everything from "Rambo" to "Lady and the Tramp." The film is carried by an endearing comedic performance from Charlie Sheen, who actually underwent an extensive exercise regime – the results of which are very obvious! Meanwhile, the supporting cast, which includes Rowan Atkinson, Lloyd Bridges, and Ryan Stiles, are the cherry on top.
#5: "Bill & Ted's Bogus Journey" (1991)
The original story of these two centers around the high school slackers attempting to pass their history exam and being able to travel to the past to do so. You wouldn't think a story like that would lend itself to further wacky adventures, but it most certainly did with the second film! And while the fact that "Bill & Ted's Bogus Journey" manages to work Death into the equation would appear to make the sequel sound more perplexing, the product ended up being brilliant in its own twisted way. Plus, finally seeing the Wyld Stallyns taking to the stage alongside Death and Station is something we'll never forget.
#4: "Austin Powers: The Spy Who Shagged Me" (1999)
Mike Myers again? It seems clear that the former "SNL" alum knows how to continue a franchise. In addition to replacing Elizabeth Hurley with Heather Graham as Austin Powers' love interest, this sequel introduced the likes of Fat Bastard and Mini-Me. It also expanded the roles of Scott Evil, along with the rest of the supporting cast taking on even more importance than before. Of course, the most iconic characters here are Austin Powers and Dr. Evil with Myers never missing a beat in both roles. Thanks to its consistently hilarious story and the whole cast firing on all cylinders, "The Spy Who Shagged Me" just might be the best film in the whole trilogy.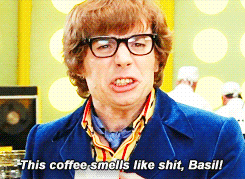 #3: "22 Jump Street" (2014)
Considering some of the other TV shows that have been adapted to feature film, "21 Jump Street" had no business being good at all. Yet, the film managed to be one of the funniest movies of recent years. Even more astonishingly, it managed to inspire an equally inspired sequel. Sending Schmidt and Jenko to college, the series no longer depends upon the subversion of your expectations to supply the chuckles. Instead, it worked off the jokes and chemistry of the leads. The film is also incredibly clever with its use of meta humor, constantly assuring the audience that "22 Jump Street" wouldn't be a tired retread.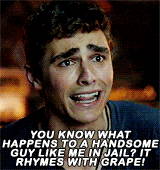 #2: "A Shot in the Dark" (1964)
Although it's a sequel, "A Shot In the Dark" is the first true "Pink Panther" movie in many ways. Where Jacques Clouseau essentially started out as a supporting player, this film shines the spotlight on the bumbling investigator. The result is comedic gold in a sequel that pretty much surpasses the original. Peter Sellers is brilliant as his career-defining character and Blake Edwards' keen eye for direction is unmatched. Modern audiences may know Inspector Clouseau best from that awful Steve Martin reboot, but this is the real deal.
Before we reveal our top pick, here are a few honorable mentions.
"Meet the Fockers" (2004)
"Harold & Kumar Escape from Guantanamo Bay" (2008)
"Jackass Number Two" (2006)
"Ghostbusters II" (1989)
#1: "Toy Story 2" (1999)
In addition to being great family films, the "Toy Story" franchise is also a masterful comedic achievement. "Toy Story 2," in particular, is kind of like the comedic equivalent of "The Empire Strikes Back." Because of this, it's only appropriate that Buzz shares a relationship with Emperor Zurg that's as surprising as it is hysterical. "Toy Story 2" also arguably contains the most emotional scene in the series with the revelation of Jessie's heartbreaking past. It's a sequel that brings the laughs and the tears, which we've come to expect from Pixar, but also showed us that sequels could be as good as the original, if not better.
Comments
comments