These are instant classics and contemporary comedy gold.
For our series on the Top Comedies of All Time, we've chosen comedy films per decade based on their iconic status, critical acclaim, box-office success, watchability and, of course, how funny they are.
However, we're excluding romantic comedies like "Crazy, Stupid, Love."  and it starts from 2010 to 2015.
#10: "Pitch Perfect" (2012)
A comedy in the same mold as "Mean Girls" or "Easy A," this film centers on a freshman named Beca Mitchell who is cajoled by her father into joining her school's all-female singing group, The Barden Bellas. Take "Glee," add in some comedy, and "Pitch Perfect" is the outcome. Topped off with proven actors in the comedy genre, and a number of toe-tapping musical scenes, this is a modern musical that'll keep you humming and cackling for days.
#9: "Ted" (2012) )
It was a matter of time before Seth MacFarlane transferred his patented brand of "Family Guy" potty humor to the big screen. Mark Wahlberg plays a grown man whose childhood wish has caused him and his sentient Teddy Bear to become best friends – even in adulthood. At its core, the film is a buddy comedy about one man trying to mature, while his degenerate friend can't cope with change. The MacFarlane touch? That degenerate friend is a talking teddy bear – which means he can get away with far ruder jokes than your average human.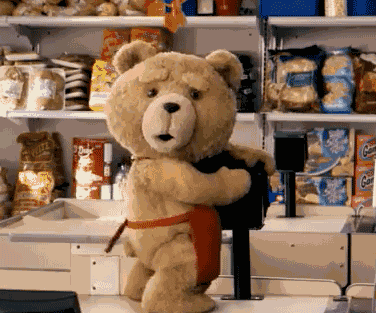 #8: "The Grand Budapest Hotel" (2014) )
While Wes Anderson isn't known for laugh-a-minute screwball comedies, he manages to hit the right notes in this understated movie. The film centers around the Grand Budapest Hotel's concierge Monsieur Gustave as he uncovers a plot that has wrongfully sent him to prison. While the film is touching, as expected from the man who also gave us "Moonrise Kingdom," it's Ralph Fiennes' abrupt use of shocking expletives midway through eloquent speeches that really brings the laughs.

#7: "Neighbors" (2014) )
The subject matter of Seth Rogen's films often follows a a trajectory similar to his own personal life, and "Neighbors" is no exception. Rogen plays Mac, a young father who is dealing with the day-to-day perils of married life. Things get out of control when college student Teddy and his gang of frat boys move in next door. The film makes use of its R rating with some pretty raunchy scenes, while Zac Efron does well as the hate-able fraternity ring leader.
#6: "The Other Guys" (2010) )
Writer/Director Adam McKay and SNL notable Will Ferrell are at it again in this comedy about two mismatched cops trying to prove themselves. Mark Wahlberg stretches his comedy muscles to great effect as Terry Hoitz, a detective who has been demoted for accidentally shooting NY Yankees shortstop Derek Jeter. Along with Ferrell's pimp-talking, grand theft auto-driving, Little River Band listening Allen Gamble, the two are primed to replace the force's top cops who fell to a, uh, peculiar fate.
#5: "Scott Pilgrim vs. the World" (2010) )
Ever had to compete with a loved-one's exes? We bet they weren't all martial arts trained killing machines. Scott Pilgrim has to face all of his crush's ex-boyfriends and girlfriend in order to rescue her and win her affections in this quasi action comedy. Filled to the brim with all kinds of video game, sitcom and movie references, Scott Pilgrim manages to be deeply nostalgic while maintaining a fun, whacky plot with an awkward-as-ever Michael Cera at the helm.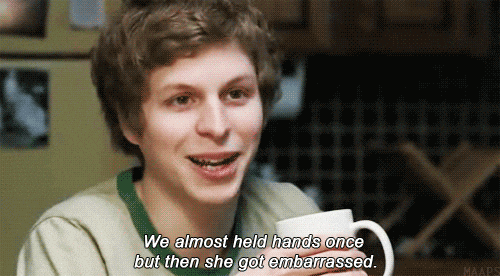 #4: "Hot Tub Time Machine" (2010) )
When three middle-aged down-and-outs discover a questionable time machine in the form of a hot tub, they use it to right the wrongs in their past. John Cusack, Craig Robinson and Rob Corddry form a versatile comedic trio on a collision course with all kinds of '80s references, bad hair, fashion, and even a few notable cameos from Chevy Chase and William Zabka of "Karate Kid" fame.
#3: "This Is the End" (2013) )
The apocalypse cometh, and the most recognizable faces in comedy today join forces to meet it head on. With more cameos than a "Simpsons" special, the film feels like a chilled-out get-together with good friends at James Franco's house. Too bad the world is literally burning up with hellfire outside. "This Is the End" serves as an ode to the cast who play heightened versions of themselves, and their previous roles we've come to love.

#2: "Bridesmaids" (2011) )
SNL alumnae Kristen Wiig and Maya Rudolph reunite for this comedy about a single thirtysomething woman who can't quite let go when her best friend is set to be married. Annie Walker puts in her best efforts to not be left alone, while Lillian moves on to bigger and better things. This film proved to be Melissa McCarthy's big break, as she stole the show – or the sink – as the crass and unkempt sister-in-law, Megan. These maids get the honor of being number two on our list, just like they made number two in the streets.
Before we unveil our pick for Comedy of the first half of the 2010s, here are a few honorable mentions:
– "Get Him to the Greek" (2010)
– "Date Night" (2010)
– "Horrible Bosses" (2011)
– "Project X" (2012)
– "Easy A" (2010)
#1: "21 Jump Street" (2012) )
Perhaps the most entertaining crime-fighting duo since Batman and Robin, Jonah Hill and Channing Tatum team up to take down a nefarious high school drug ring. Officers Schmidt and Jenko are called upon due to their youthful looks – well, at least one of them – to disguise themselves as two high school students on opposite spectrums of the geek/jock spectrum. The movie is chock full of high-octane stunts, bone tingling shootouts and no-holds barred drug trips that make this the outright funniest movie we've seen in a long time.
Comments
comments