Channing Tatum and  Joseph Gordon-Levitt  lend their voices to this new Amazon Prime TV show. 
In the thick of 1980's Cold War hysteria, the Romanian government created the country's most popular and longest-running series, Comrade Detective, a sleek and gritty police show that not only entertained its citizens but also promoted Communist ideals and inspired a deep nationalism. The action-packed and blood-soaked first season finds Detectives Gregor Anghel and Iosef Baciu investigating the murder of fellow officer Nikita Ionesco and, in the process, unraveling a subversive plot to destroy their country that is fueled by-what else-but the greatest enemy: Capitalism.
Comrade Detective is presented as a piece of 1980s Romanian propaganda where police hunt crooks in Ronald Reagan masks.
Confused by the trailer and the lack of Tatum, Joseph Gordon-Levitt and Chloe Sevigny?
In late 80s Romania, western movies were banned and everything was brought and dubbed underground by a few passionate cinephiles, so all movies usually had one or two voices dubbing everything on VHS. Similarly, foreign movies were dubbed in American English in the 80s when released to the general american public. Think Bruce Lee and Jackie Chan movies. This series is as a buddy cop show filmed exclusively in Romania with Romanian crews, takes a stab at that type of post production by having Tatum and Levitt dub the main characters lines in English. Think of it as a tribute to a popular 80s fad.
As well as being a voiceover Tatum is also an executive producer.
He said the Amazon Prime comedy made him think about the Hollywood films of his childhood.
Speaking at the show's Los Angeles premiere, Tatum, said: "As a kid growing up in the South I never thought (it but) of course they were making TV shows and movies behind the Iron Curtain but it must have been Americans as the bad guys.
"Because in the 80s and the 90s every single movie, whether it be Lethal Weapon or Die Hard, every one of them had a Russian bad guy."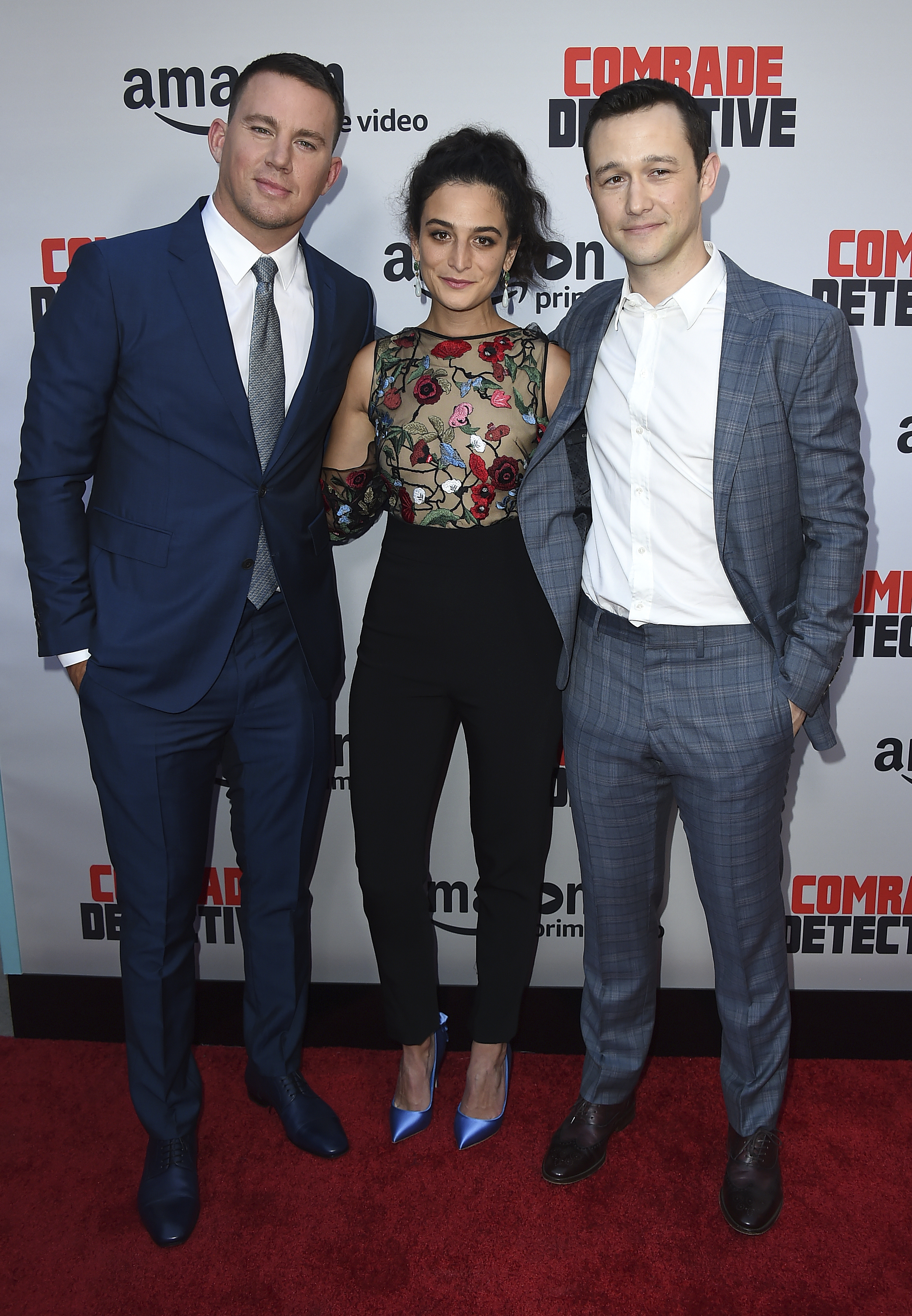 Gordon-Levitt said: "I think this show, which is set in 1980s Romania behind the Iron Curtain in the thick of a communist regime, it definitely has a lot to say about how we form our national identity – where propaganda figures into it, how we tend to think that we are right and other nations are wrong," he said.
"If you watch action movies or action shows like this during the Cold War, certainly there's a heavy bent against Eastern European dudes."
Comments
comments