Ingrid Goes West shows the true horrors of Instagram stalking.
We've all done it. Obsessed over someones photo on Instagram, Facebook, Snapchat or what ever your preferred social medium platform is but how far has your creeping gone?
Aubrey Plaza stars as Ingrid, who obsesses over instagram famous Elizabeth Olsen. After the death of her mother Ingrid decides to move West in the hopes of becoming friends with Taylor Sloane (Elizabeth Olsen). She manages to trick her way into her life and things go crazy from there.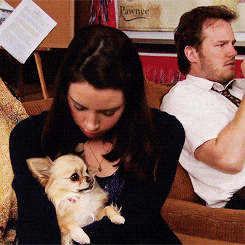 At this years Sundance Festival it won the Waldo Salt Screenwriting Award. The social media movie is directed by Matt Spicer.
Earlier this year Plaza played a villain in FX scifi show "Legion" receiving rave reviews. She will also play a starring role in Jeff Baena's "The Littler Hours". Olsen is a busy woman too after starring in "Captain America: Civil War" and soon you will see her in "Wind River" directed by  Taylor Sheridan.
Comments
comments