There is a mix of old and new faces in this years comedy Emmy line up. 
In the lineup to win an Emmy for outstanding lead actor in a comedy series 2017 are as follows:
Anthony Anderson ("Black-ish")
Aziz Ansari ("Master of None")
Zach Galifianakis ("Baskets")
Donald Glover ("Atlanta")
William H. Macy ("Shameless")
Jeffrey Tambor ("Transparent")
Comedy Actor Jeffrey Tambor has been nominated for an Emmy yet again after winning the previous two years. He won these based on his groundbreaking role as a transgender woman in Transparent. He is the first person to win that many in a row since Michael J. Fox for "Family Ties" from 1986-1988. the Amazon dramedy. The Amazon dramedy "Transparent" has seven nominations this year, including supporting bids for Kathryn Hahn and Judith Light.
In January Donald Glover won the Golden Globe for best actor for his performance in Atlanta. This is the first time he has been nominated  for an Emmy. He hasn't just been nominated for best comedy actor however, he is also in the running for writing, directing, and producing the FX series. Atlanta has also been nominated for Best Comedy Series so we definitely consider Glover a strong contender.
William H. Macy is very familiar with the Emmys. He has accumulated 13 career nominations across acting, writing, and producing categories. This is his fourth nomination for his role in Shameless but he is yet to win one. In 2003 he won Emmys for writing and acting in the telefilm "Door to Door"
Aziz Ansari, we love this man. He has been nominated for for Best Comedy Writing and Best Comedy Series as well as best Comedy actor for Master Of None. He has yet to win an award for his acting in the series so this might be his chance.
Anthony Anderson hasn't won an Emmy yet but he has been nominated five times previously. Twice for Best Comedy Series as a producer of the ABC sitcom, and three times in this category for his lead performance. Will his role in Black-ish finally get him that award?
Nobody was expecting Zach Galifianakis to be nominated. It is his first nomination for his role as dysfunctional twin brothers in "Baskets". He has won Best Short-Format Entertainment Program twice for "Between Two Ferns".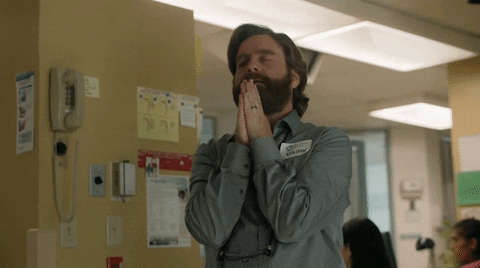 At the moment the predictions are as follows:
1. Donald Glover, "Atlanta" — 8/11
2. Jeffrey Tambor, "Transparent" — 4/1
3. William H. Macy, "Shameless" — 9/1
4. Aziz Ansari, "Master of None" — 20/1
5. Anthony Anderson, "Black-ish" — 20/1
6. Zach Galifianakis, "Baskets" — 66/1
Comments
comments