Does anyone remember a US sitcom called Mr Ed? The star was a talking horse?…yes that's right a TALKING horse!!
The horse in the 1960's show could not only talk but could also knock out a pretty decent song or two if the moment should be so deserving!
The musical number was sang and performed by a palomino horse with some astounding speaking capabilities! And voiced by former western star Allan Lane who was at the time in a stable relationship with Mr. Ed. You couldn't make it up!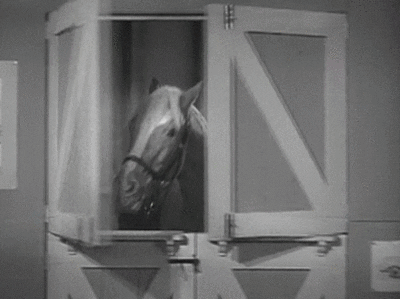 Credit – Craig Steves
Comments
comments