Who knew filming your friends getting hurt doing increasingly dangerous stunts could lead to fame, fortune and a pop culture franchise?
Jackass dominated TV in the early 2000s and has since led to four feature films (including one in 3D) and the Oscar-nominated Bad Grandpa. Here are some things you probably didn't know about the cast, crew, and creation of Jackass… including one of star cast marrying an Irish girl & living in Co. Wicklow in Ireland!
In 2001 head honcho Johnny Knoxville announced the show would end after its third season aired. He also stated discontent with MTV and the censors, who, from the start of season two, increasingly gave notes regarding what the show could and could not depict. When the third season ended in 2001, MTV (which owns the rights to the name "Jackass") contemplated keeping the show going with a new cast – even running a teaser for the show's return during the 2002 VMA Awards Show.
Because of problems with MTV, and some of the cast leaving halfway through season three, the Jackass crew did not attempt to create a finale to bring the show to a close. Each member of the cast found new work in movies and television, each gaining his own degree of success.
Johnny Knoxville pursued a career as an actor, appearing in such films as the 2004 remake of Walking Tall, The Dukes of Hazzard, Men in Black II, The Ringer, A Dirty Shame, Big Trouble and The Last Stand.
Chris Pontius – AKA Party Boy – married Claire Nolan from Blackrock in Dublin in 2004 but sadly are now divorced. The couple initially lived in Avoca, Co Wicklow on the east coast of Ireland where they refurbished an old schoolhouse but they sold it for about €1m in 2008 and moved back to America before finally ending their marriage 5 years later. As part of the divorce settlement, Nolan received a payment of $200,000 (€148,000), an Irish property co-owned by the couple, the contents of their Irish bank account and a vintage 1965 International Scout jeep. Party Boy kept  the couple's Los Angeles home and his royalties from the Jackass and Wildboyz franchise.
Bam Margera and his crew were given their own spin-off show Viva La Bam, which followed Margera and his family, who are often made the victim of the clique's practical jokes. Bam and the crew also have Radio Bam on Sirius radio. Margera has also been featured in Bam's Unholy Union, following him and his fiance Missy in the run-up to their wedding, while Brandon DiCamillo and Rake Yohn featured in Blastazoid, a short-lived show about video games.
When Viva La Bam finished its run, Ryan Dunn, one of Bam's crew, was given his own show Homewrecker, in which he finds revenge for helpless victims of practical jokes by renovating the prankster's room according to the original incident. The show only lasted one season. On June 20, 2011, Ryan  was tragically killed in a car crash in Pennsylvania.
Pontius and Steve-O were also given their own spin-off show Wildboyz. Unlike Jackass and Viva La Bam, Wildboyz rejected the formula of practical jokes and instead features the two traveling the world in search of wild and exotic animals. Directed by Jackass director Jeff Tremaine, Wildboyz featured frequent guest appearances by fellow Jackasses Johnny Knoxville, Manny Puig, and Jason "Wee Man" Acuña.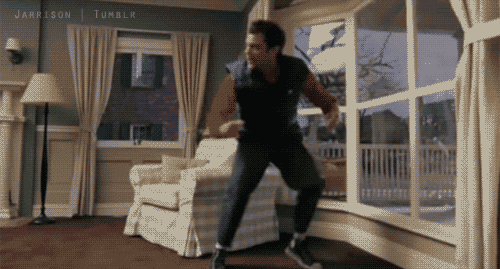 So there you have it, A full break down of past and present of all Jackass Cast and crew.
Watch where it went right and sadly where it all went so wrong for MTV's ground breaking Jackass!
Comments
comments