To celebrate 10 years of Victoria Beckham's style, British Vogue organises a photo shoot.
A mokumentary style video was captured around the shoot. It starts with Victoria Beckham's introduction:
"Today we're here at Vogue, and we are shooting a cover story celebrating the rich and inspiring history of one of the most enduring style icons of all time, me, Victoria Beckham."
In this video, we get to see Beckham's comedic side which she rarely shows.
She recreates her feline Posh Spice look from the Spice Girls' 1996.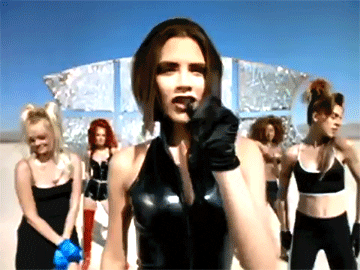 Other l0oks include her strapless black minidress and her Vivienne Westwood wedding gown.
See the full video below:
British Vogue's editor-in-chief, Edward Enninful, is left speechless with her vision.
"What I want, what I really, really want," she tells him, "is me, four other women — one, sporty, bit of an athleisure direction, another one that's younger, pink, pigtails. One that's very glamorous, full-on leopard print, and then another one that's super, super sexy: big boobs, red hair, that kind of thing."
The video is written and directed by Isaac Lock.
"Spice up your life, Edward," Beckham adds. "Just spice up your life."
Comments
comments