Collaboration is everything in the business of comedy.
For this list, we're looking at the funniest comedy duos that write and perform their own work. So performers likes Seth Rogen & James Franco are disqualified. We're also limiting our list to modern times, meaning classic duos such as Cheech & Chong, Laurel & Hardy or Abbott & Costello are ineligible.
#10: Eric André & Hannibal Buress
Adult Swim has given us some of TV's most unique comedy since its 2001 launch. And some of the network's best parodies can be seen on The Eric Andre Show, featuring host Eric Andre and sidekick Hannibal Buress. The duo rips apart the iconic low-budget public access talk show format in a way that's both reminiscent of Space Ghost Coast to Coast, but also still incredibly unique thanks to the way the two play off each other. Andre has even claimed that they've attempted to make their celebrity interviewees uncomfortable by doing things like putting "old, rotten clams under their seat." Now that's just genius comedy.

#9: Riki Lindhome & Kate Micucci [aka Garfunkel and Oates]
Not only is this duo hilarious, it's also musical! The funny, sweet-sounding Riki Lindhome and Kate Micucci met at LA's Upright Citizens Brigade Theater. They uploaded their songs to YouTube and were eventually featured on the sitcom Scrubs as well as The Jay Leno Show, before the IFC network gave them their own series.  "Garfunkel and Oates" followed the pair on their quest to make it big in Hollywood through their music. The series may have only lasted one season, but that doesn't take away from the fact that the twosome's fun, quirky songs about weed, douchebags and sex with ducks are both charming and hilarious — we expect big things from Garfunkel and Oates in the future.

#8: Jemaine Clement & Bret McKenzie [aka Flight of the Conchords]
Shows in which comedians play fictionalized versions of themselves have become all the rage on television, and Flight of the Conchords is one of the best examples. The comedy follows New Zealand natives and musicians Jemaine Clement and Bret McKenzie as they attempt to get by in the Big Apple. The titular two-man band's ability to break into song in a way that fits so seamlessly into the narrative of each episode sets the series apart from other similarly themed shows. In fact, the well-received "Flight of the Conchords" has earned 10 Emmy nods during its 2-season run, while the musical comedy duo itself has won multiple New Zealand Music Awards as well as a Grammy for its funny and catchy songs.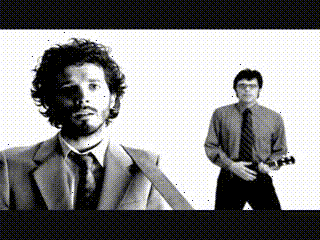 #7: Tim Heidecker & Eric Wareheim [aka Tim & Eric]
After creating the animated short Tom Goes to the Mayor, which was adapted into a full-length series and broadcast on Adult Swim, this comedy duo created Tim and Eric Awesome Show, Great Job! for the network. Quickly becoming a cult classic, the sketch comedy series was described by the pair as "the nightmare version of television", and featured satire, musical performances and strange mock commercials.  Thanks to their outrageous and often intentionally tacky brand of humor, they've managed to attract the attention of comedy powerhouses like Will Ferrell, John C. Reilly and Zach Galifianakis — all of whom were featured on the program.
#6: David Cross & Bob Odenkirk
These two comedians were well ahead of the sketch comedy game when they created their HBO series Mr. Show with Bob and David, which was a blend of live and pre-taped sketches that received much praise, as well as four Primetime Emmy nominations. Despite its cancelation in 1998, the series wasn't the last time David and Bob worked together. The two emerged again in 2015 on Netflix with another sketch comedy show that's simpler, less heavy and more fast-paced – and comes with a shorter title: "W/ Bob & Dave." Even with all their interim success, it's great to see the two return to some good old fashioned sketch comedy.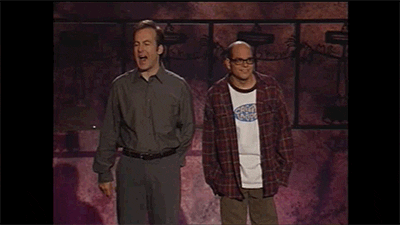 #5: Keegan-Michael Key & Jordan Peele [aka Key & Peele]
Initially cast against each other, MAD TV chose to hire both of these actors to work together because of their great chemistry. After leaving the sketch comedy series and doing a bit of their own thing, the duo went on to create their own show called Key and Peele, which focused on making fun of race relations and ethnic stereotypes. Key and Peele – the comedians – have also appeared together in Epic Rap Battles of History and in the more seriously themed Fargo on FX. Their style of humor was then given the big screen treatment in 2016.
#4: Fred Armisen & Carrie Brownstein [aka ThunderAnt]
After meeting in 2003, this duo began working together on internet-based comedy sketches titled ThunderAnt. The city of Portland, which happened to be the setting they utilized the most, quickly became the inspiration for the sketch comedy TV series Portlandia, which began airing on IFC in 2011. The satirical show's funny and warm-hearted take on hipster culture received massive praise – so much so that the duo received Emmy Award nominations in the category of Outstanding Writing for a Variety Series three years in a row. Now that's impressive!
#3: Abbi Jacobson & Ilana Glazer
Another duo who met while taking classes at the Upright Citizens Brigade Theatre, Abbi Jacobson and Ilana Glazer went on to create the web series Broad City in 2009. After being nominated for an ECNY award for "Best Web Series", the web series – featuring fictionalized versions of the comedians – was adapted into a television series that premiered on Comedy Central in 2014. The sitcom's season one was the network's highest rated first season since 2012 and currently holds an impressive 96% on Rotten Tomatoes. Fortunately, Abbi and Ilana have continued to keep the show fresh and entertaining, which allowed Comedy Central to renew Broad City for a fifth and sixth season in 2016!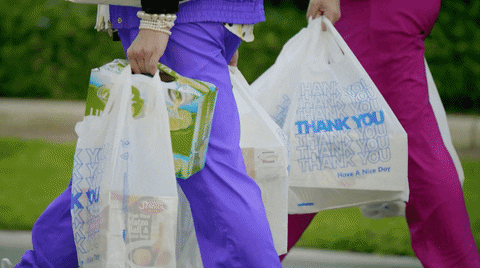 #2: Nick Frost & Simon Pegg
This two-man comedy team hails from Merry Old England. Their films, which are chock-full of British humor and grade-A satire, have been consistently critically acclaimed. Even with relatively minimal budgets, Simon Pegg and Nick Frost's ability to blend comedy with all sorts of genres has allowed them to build a huge mainstream following. They've tackled the zombie, buddy cop and science fiction genres with great success – and in the process, they've taught us the importance of friendship, family and enjoying a good pint.
#1: Tina Fey & Amy Poehler
These two longtime friends have known each for over 20 years. Some of the best moments from their time on SNL include Weekend Update, Mom Jeans and slaying the roles of Sarah Palin and Hillary Clinton. But it's their comedy collaborations outside the sketch comedy show that have since blossomed into one of the funniest and cutest relationships in Hollywood, with the pair co-starring in films like Baby Mama and Sisters, as well as cameo-ing together whenever possible. Their on-screen time together has helped shape modern satire, and has shown the world that women can excel in the world ofcomedy too, which has opened doors for many of today's female comedians.
Comments
comments