A comedy book is the perfect stocking filler to make your loved ones smile.
Here is a wide range of comedy books that came out this year that will make perfect Christmas presents or even some nice reading for yourself.
The list includes the likes of Trevor Noah, Chris Gethard, The Simpsons, The Kids in the Hall, and even Robin Williams. They range from memoirs to comic essays, satire, and novels.
Born A Crime: Stories from a South African Childhood By Trevor Noah
The compelling, inspiring, and comically sublime New York Times bestseller about one man's coming-of-age, set during the twilight of apartheid and the tumultuous days of freedom that followed.
 Look Alive Out There, by Sloane Crosley
From the New York Times-bestselling author Sloane Crosley comes Look Alive Out There―a brand-new collection of essays filled with her trademark hilarity, wit, and charm. The characteristic heart and punch-packing observations are back, but with a newfound coat of maturity. A thin coat. More of a blazer, really.
So Close to Being the Sh*t, Y'all Don't Even Know By Retta
In her hilarious book of essays, Parks and Recreation star Retta shares the stories that led to her success in Hollywood.
In So Close to Being the Sh*t, Y'all Don't Even Know, Parks and Recreation star Retta takes us on her not-so-meteoric rise from roaches to riches (well, rich enough that she can buy $15,000 designer handbags yet scared enough to know she's always a heartbeat away from ramen with American cheese).
 Lose Well, by Chris Gethard
I Can't Make This Up: Life Lessons By Kevin Hart
Superstar comedian and Hollywood box-office star Kevin Hart turns his immense talent to the written word by writing some words. Some of those words include: the, a, for, above, and even even. Put them together and you have the funniest, most heartfelt, and most inspirational memoir on survival, success, and the importance of believing in yourself since Old Yeller.
 How to Be Alone, by Lane Moore
The former sex and relationships editor for Cosmopolitan and host of the wildly popular comedy show Tinder Live with Lane Moore presents her poignant, funny, and deeply moving first audiobook.
Lane Moore is a rare performer who is as impressive onstage – whether hosting her iconic show Tinder Live or being the enigmatic front woman of It Was Romance – as she is on the page, as both a former writer for The Onion and an award-winning sex and relationships editor for Cosmopolitan. But her story has had its obstacles, including being her own parent, living in her car as a teenager, and moving to New York City to pursue her dreams. Through it all, she looked to movies, TV, and music as the family and support systems she never had.
The Last Black Unicorn By Tiffany Haddish 
From stand-up comedian and actress Tiffany Haddish comes The Last Black Unicorn, a hilarious, edgy, and heart-wrenching collection of autobiographical essays that will leave you laughing through tears.
Tiffany Haddish grew up in one of the poorest parts of South Central Los Angeles. Her mother wound up with a debilitating brain injury after surviving a car accident. Tiffany never fit in anywhere: not in the households she rotated through in the foster care system and certainly not at the nearly all white high school she had to ride the bus an hour to attend. As an illiterate ninth grader, Tiffany did everything she could to survive. After a multitude of jobs, she finally realized that she had talent in an area she never would have suspected: comedy. Tiffany faced the 'routine' hindrances of climbing the entertainment business ladder – but had the added obstacles of sex, race, and class in her way. But she got there. She's humble, grateful, down to earth, and funny as hell. She still cleans the toilet the way she was shown by a foster mom who worked as a maid, and she still rolls her joints the way one of her foster dads taught her.
 Springfield Confidential, by Mike Reiss
In celebration of The Simpsons 30th anniversary, the show's longest-serving writer and producer offers a humorous look at the writing and making of the legendary Fox series that has become one of the most revered artistic achievements in television history.
Four-time Emmy winner Mike Reiss – who has worked on The Simpsons continuously since episode one in 1989 – shares stories, scandals, and gossip about working with America's most iconic cartoon family ever. Reiss explains how the episodes are created and provides an inside look at the show's writers, animators, actors, and celebrity guests. He answers a range of questions from Simpsons fans and die-hards and reminisces about the making of perennially favorite episodes.
Dad Is Fat By Jim Gaffigan

In Dad is Fat, stand-up comedian Jim Gaffigan, who's best known for his legendary riffs on Hot Pockets, bacon, manatees, and McDonald's, expresses all the joys and horrors of life with five young children – everything from cousins ("celebrities for little kids") to toddlers' communication skills ("they always sound like they have traveled by horseback for hours to deliver important news"), to the eating habits of four-year-olds ("there is no difference between a four-year-old eating a taco and throwing a taco on the floor"). Dad is Fat is sharply observed, explosively funny, and a cry for help from a man who has realized he and his wife are outnumbered in their own home.
 Randy!, by Mike Sacks
A self-published memoir of a thirty-something from Maryland found by Mike Sacks at a garage sale and is being re-published "as is." Randy is a thirty-something who sells his family farm and commissions an out-of-work local author, named Noah B., to write and type his memoir. A modern-day version of a 15th century biography commissioned by a wealthy Medici patron. This memoir comes complete with more than 15 exciting black and white photos! A movie will be based on this book if anyone buys the rights. Contact Randy if interested!
Just the Funny Parts, by Nell Scovell
Just the Funny Parts is a juicy and scathingly funny insider look at how pop culture gets made. For more than thirty years, writer, producer and director Nell Scovell worked behind the scenes of iconic TV shows, including The Simpsons, Late Night with David Letterman, Murphy Brown, NCIS, The Muppets, and Sabrina, the Teenage Witch, which she created and executive produced.
The Bedwetter: Stories of Courage, Redemption, and Pee by Sarah Silverman
Sarah Silverman's father taught her to curse-at the age of three. She was a chronic bedwetter-until she was old enough to drive. She lost her virginity at age 19-but didn't really know it.
These are just a few of the outrageous true tales that Silverman shares in her alternately hilarious and moving collection of autobiographical essays. With her signature taboo-breaking humour, Silverman writes on everything from her epic struggle with hairy arms (there wasn't enough wax in the world) to the death of her infant brother (It was Nana's fault) and always leaves the reader with a smile. Mixed in among the essays are scores of embarrassing photos, mortifying childhood diary entries, and truly humiliating e-mails to and from her comedian friends.
New Erotica for Feminists, by Caitlin Kunkel, Brooke Preston, Fiona Taylor, and Carrie Wittmer
Is Everyone Hanging Out Without Me? (And Other Concerns) by Mindy Kaling 
Mindy Kaling has lived many lives: the obedient child of immigrant professionals, a timid chubster afraid of her own bike, a Ben Affleck–impersonating Off-Broadway performer and playwright, and, finally, a comedy writer and actress prone to starting fights with her friends and coworkers with the sentence "Can I just say one last thing about this, and then I swear I'll shut up about it?"
Robin, by Dave Itzkoff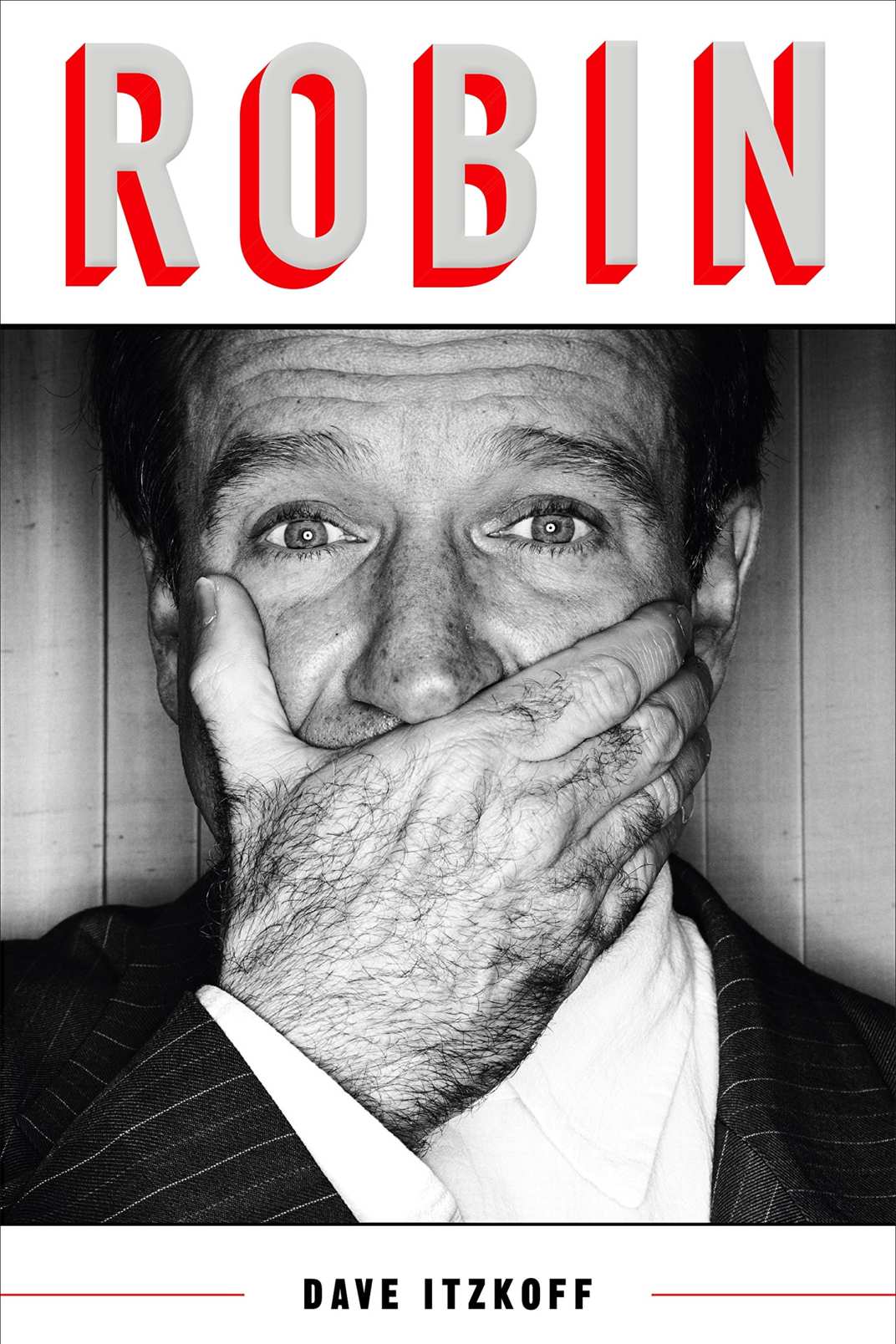 From New York Times culture reporter Dave Itzkoff, the definitive biography of Robin Williams – a compelling portrait of one of America's most beloved and misunderstood entertainers.

From his rapid-fire stand-up comedy riffs to his breakout role in Mork & Mindy and his Academy Award-winning performance in Good Will Hunting, Robin Williams was a singularly innovative and beloved entertainer. He often came across as a man possessed, holding forth on culture and politics while mixing in personal revelations – all with mercurial, tongue-twisting intensity as he inhabited and shed one character after another with lightning speed.
Sick in the Head: Conversations About Life and Comedy by Judd Apatow
From the writer and director of Knocked Up and the producer of Freaks and Geeks comes a collection of intimate, hilarious conversations with the biggest names in comedy from the past thirty years—including Mel Brooks, Jerry Seinfeld, Jon Stewart, Roseanne Barr, Harold Ramis, Louis C.K., Chris Rock, and Lena Dunham.
Before becoming one of the most successful filmmakers in Hollywood, Judd Apatow was the original comedy nerd. At fifteen, he took a job washing dishes in a local comedy club—just so he could watch endless stand-up for free. At sixteen, he was hosting a show for his local high school radio station in Syosset, Long Island—a show that consisted of Q&As with his comedy heroes, from Garry Shandling to Jerry Seinfeld. They talked about their careers, the science of a good joke, and their dreams of future glory (turns out, Shandling was interested in having his own TV show one day and Steve Allen had already invented everything).
The Kids in the Hall: One Dumb Guy, by Paul Myers
Features exclusive interviews with all five members of The Kids in the Hall: Dave Foley, Bruce McCulloch, Kevin McDonald, Mark McKinney, and Scott Thompson.
Features exclusive interviews and tributes from comedy luminaries, including Lorne Michaels, Seth Meyers, Judd Apatow, Garry Shandling, Paul Feig, Mike Myers, David Cross, Michael Ian Black, Brent Butt, Jonah Ray, Dana Gould, Bob Odenkirk, and Andy Richter.
Calypso, by David Sedaris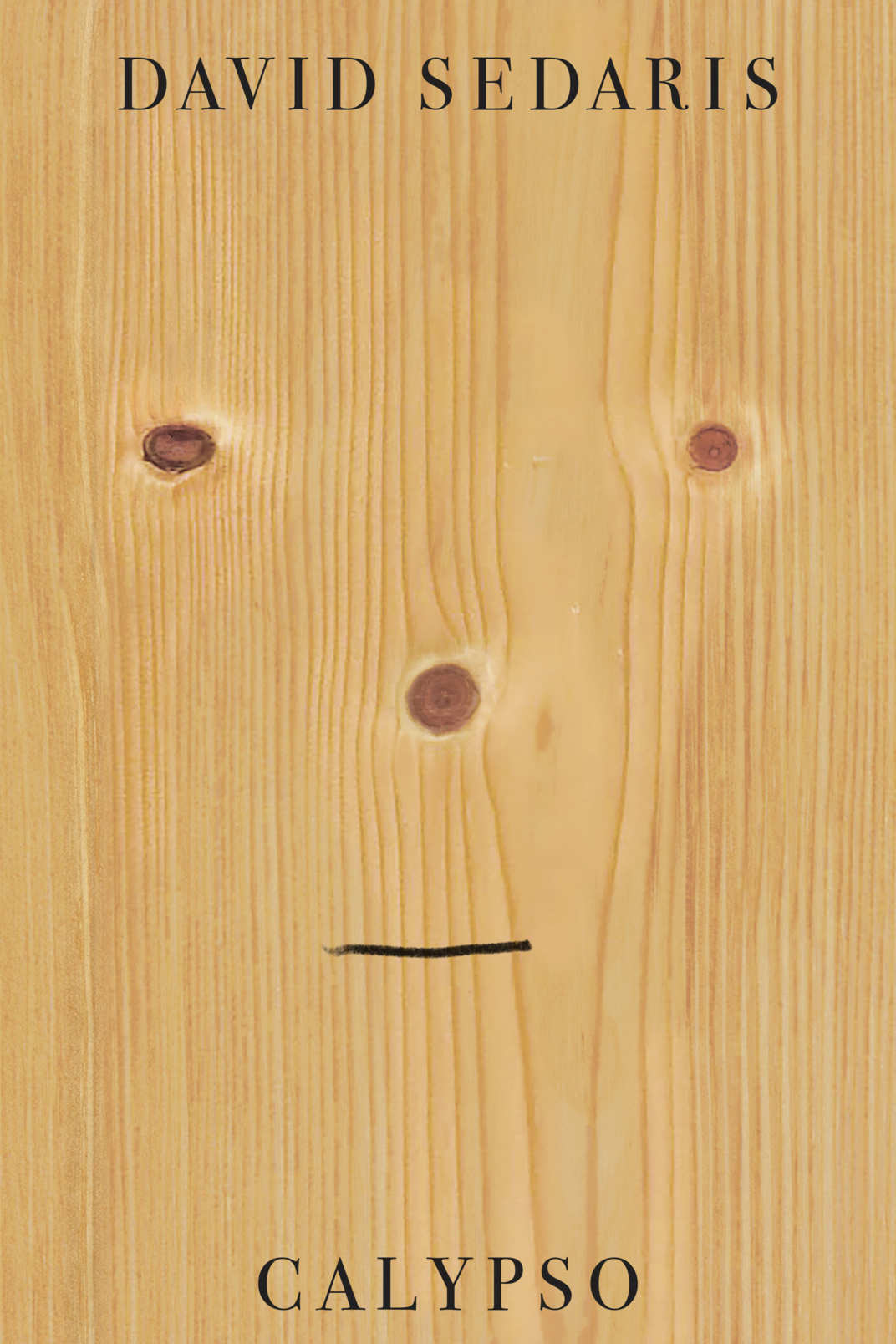 David Sedaris returns with his most deeply personal and darkly hilarious book.
If you've ever laughed your way through David Sedaris's cheerfully misanthropic stories, you might think you know what you're getting with Calypso. You'd be wrong.
When he buys a beach house on the Carolina coast, Sedaris envisions long, relaxing vacations spent playing board games and lounging in the sun with those he loves most. And life at the Sea Section, as he names the vacation home, is exactly as idyllic as he imagined, except for one tiny, vexing realization: it's impossible to take a vacation from yourself.
Comments
comments