The first trailer for Mary + Jane, the weed-focused MTV show executive produced by and guest-starring weed aficionado Snoop Dogg is out.
Snoop – whose pot company is creatively named Merry Jane – also wrote and performed the theme song for the comedy show, which looks pretty hilarious.
Television Critics Association (TCA) panel, Snoop introduced the new series, which chronicles two female "ganja-preneurs" and their business exports bringing THC to the LA masses.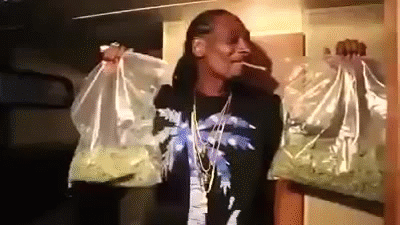 Unfortunately Snoop won't be a regular character on the show but he will star as "a Snoop fairy" at the end of one of the episodes, said producer Deborah Kaplan.
"You don't know when he's going to appear. You have to watch all the way to an end to see him."
Jordan (Scout Durwood) and Paige (Jessica Rothe), the two green-loving ladies at the centre of the show will also star alongside American sweethearts Seth Green, Leonard Roberts, Missi Pyle and Andy Daly.
Get ready for September 5, when Mary + Jane premieres on MTV.
Comments
comments