DAVID BRENT: LIFE ON THE ROAD sees the highly anticipated big screen debut of one of comedy's best-loved characters. Maybe Ricky Gervais's film career meant he couldn't host the Golden Globes? 
Life on the Road catches up with the iconic David Brent twelve years on from the BBC mockumentary 'The Office'. Now he is a travelling salesman with Lavichem – a cleaning and ladies' personal hygiene products company. However, Brent hasn't given up on his dream of rock stardom and is about to embark on a self-financed UK tour with his band, 'Foregone Conclusion'.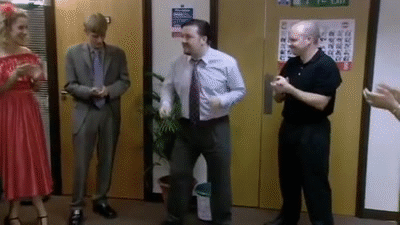 Assembling a group of session musicians – who are just in it for the money – he brings in talented rapper Dom (Ben Bailey Smith) in an attempt to gain street cred. To fund his ambition Brent cashes in his pensions and takes unpaid leave in a bid to turn his dream into reality.
DAVID BRENT: LIFE ON THE ROAD is written, directed by and stars Ricky Gervais, with original music and lyrics by Gervais, musical arrangement by Andy Burrows (Razorlight, We Are Scientists) and raps by Ben Bailey Smith.
Bonus Clip: Haven't had enough? Enjoy Brent's original song 'Free Love Freeway'….
Comments
comments