One of the biggest action stars of all time Sylvester Stallone is teaming with pizza to make a new comedy series entitled Pizza Guy!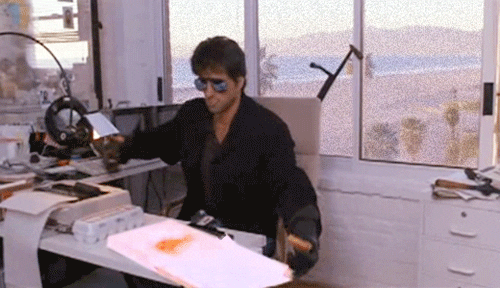 According to The A.V. Club,  the series is based on the life of Richie Palmer, who moved from Brooklyn to Los Angeles 20 years ago to open the now-famous Mulberry Street Pizza in Beverly Hills.
Palmer said: "Sly called me one day and said, 'Richie's life is insane. He's sitting on a gold mine with all the stories and characters that place has,'"
Not sure what to expect from a Pizza Guy comedy series produced by Sly. It has more chance at being a miss than a hit. That's not all the TV producing Stallone is doing – later this year he hopes to release an Expendables TV series on Fox, available Feb 2017 in Ireland & the UK. There's currently no network attached to Pizza Guy.
Here Stallone recalls a 'funny' while filming Rocky – the most iconic boxing movie of all time.
Comments
comments