Reno 911! is an American comedy television series on Comedy Central, A mockumentary-style parody of law enforcement documentary
The Comedy series which ran from 2003 to 2009 shows, specifically Cops, with comic actors playing the police officers. Most of the material is improvised, using a broad outline, and with minimal scripted material. The series spawned a film, Reno 911!: Miami, featuring the same cast. Thomas Lennon, Robert Ben Garant and Kerri Kenney-Silver creates and starred in the series.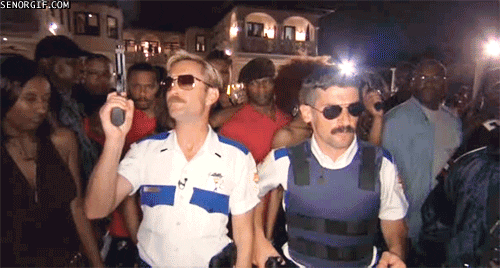 Only the basic plot elements of the show are scripted, while the dialogue is improvised—enhancing the illusion of reality (a practice referred to as retro scripting). Unlike Cops, which the show parodies, Reno 911! Sheriff's deputies are constantly cursing, causing much of their dialogue to be censored for broadcast. The actors often perform their own stunts. A constantly changing cast of weirdos, prostitutes, homeless persons, survivalists, political figures, celebrities, etc. are portrayed by comedian friends of the primary cast, and the cast themselves, while disguising their voices and general appearance (and, whose faces were blurred in the style of Cops).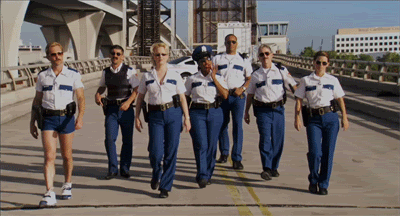 The show's characters occasionally refer to their own program. They insist that the show's producers told them the videotaped footage was going to be used for a Fox Television documentary series titled, Heroes on Patrol; and (often stated in frustration), that they have no control over what is aired, and that the show only seems to capture their 'moments' of incompetence. The many "good" incidents, they allege, are left out of the (show-within-a-show's) final edit. Also, some suspects in the show refer to the film crew, and the program being aired on television; occasionally, they will even attempt to get arrested just to be on TV.
 Reno 911! 'Miami' is available on Netflix now, Trailer below:
Comments
comments