Simpsons creator's new series Disenchantment on air on Netflix summer 2018
Former Simpsons showrunner Josh Weinstein (no relation?) has lifted the lid on his latest project, Disenchantment, that was originally created by The Simpson's overlord Matt Groening.
Weinstein said UK broadcasters and Netflix demonstrate a "willingness to take chances on things that are good and different" compared to US networks' "terrified" reaction to leftfield ideas.
"The UK especially has such a great history of comedy," he said. "A lot of American writers grew up watching it, and that has influenced us. We have a mutual appreciation of telling good, weird stories."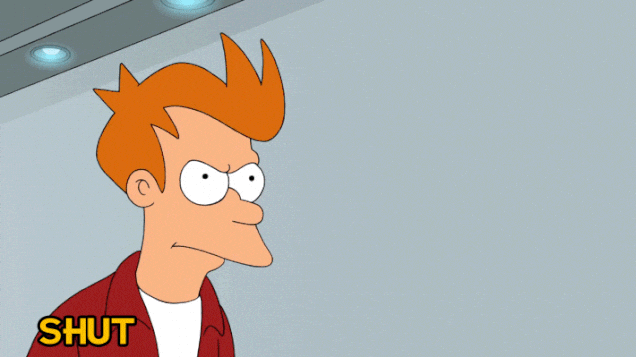 The writer and producer, who also has worked on Futurama, ran the writers' room on CBBC animation Strange Hill High and penned episodes of Danger Mouse, added; "Fox always had a rule that an animated show always had to be around the family – but that's just one little niche. There's a much more intelligent approach all around here. You trust that kids are smart and they'll get it. That's what Matt Groening always taught us on The Simpsons – if kids don't know something, they'll look it up."
Weinstein's latest project, animated Netflix series Disenchantment, reunites him with Groening. He credits the latter with kicking down the doors for TV animation over the past 30 years and creating a "heyday" for the medium.
"Thanks to the success of shows like Rick & Morty and Adventure Time, Netflix is so open to whatever we want to do," he said. "There are people who grew up watching The Simpsons who are now senior in TV."
Groening approached Weinstein three years ago with the idea for Disenchantment, an adult-oriented animated fantasy comedy set in the crumbling medieval kingdom of Dreamland.
"Matt's had this in his head for 10 years and has notebooks full of ideas and drawings," he said. "I was thrilled that he asked me to come along and help develop it with him. I feel like we're going a step beyond what we did in The Simpsons and Futurama. The technology to do great animation that still looks like it is hand-crafted has evolved – and in terms of storytelling, it's a step beyond. Working for Netflix is incredible – everyone on the show says they've never have such creative freedom and encouragement. Netflix's notes are rare but they're very well thought out. It's a different world than the US networks."
The freedom offered by the SVoD service extended to both content and the flexibility of episode length.
"On both The Simpsons and Futurama, we had to get eps down to 21 minutes; now we can go up to 27. That's a huge boon to storytelling – we can tell much deeper stories and have much more time for beautiful animation. Futurama was extremely tight – with this, we have some room to breathe. If characters are walking through a forest, you can include 10 seconds of beautiful scenery."
The first 10 episodes of the 20 show order will land on Netflix next summer.
Comments
comments