This week Irish born BBC radio star Graham Norton expressed 'discomfort' that his BBC salary was revealed and hinted he may ultimately take the show to a higher bidder. He also wondered if Netflix would take his TV chat show!
As a condition of its new royal charter, the BBC was required to publish salary details of its top earning talent in July 2017. For the last two years Norton has been ranked third for his BBC work, which this year earned him £600,000. His earnings have fallen by around £250,000 since the disclosures were first published, but Norton said publicly that the revelation of his pay had left him feeling vulnerable.
He told the London Times: "If people see what you're earning and kind of go, 'I hate him,' then why not fire us? We're all disposable."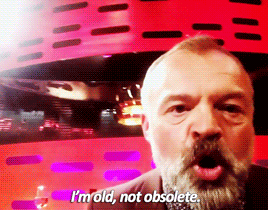 Norton's published earnings do not include his fees for The Graham Norton Show, which is made by his ITV Studios-owned production company So Television. He added that higher profile stars who have been on the pay roll a long time deserved to be paid more than their equally talented but newer co-workers – citing Claire Foy's instance on being paid the same as her co-star Matt Smith in Netflix drama The Crown.
"He [Smith] was a name. And he's earned more. He was a better booking. I didn't know who Claire Foy was. Now, throw money at her: she's amazing," he said.
"You know, beginners get paid less. I've been presenting a chat show for 20 years. I ought to be earning more than somebody else. Not everybody else, but somebody else."
The presenter also hinted that he eventually he might be tempted to defect to Netflix.
"You kind of think, 'I'll cash out.' That would be tempting, wouldn't it?"
"I don't know that [the show] would last three years [on Netflix]. It would fail miserably. But it would be quite nice to, you know, go out in a blaze of financial glory."
Norton's comments follow Chris Evans' departure from the corporation to Virgin last month a move which BBC director general Tony Hall believes was prompted by salary disclosures. The director general told a committee of MPs that Evans – who was ranked first last year and second this on the BBC's high earner list – found the pressure "quite hard" after topping the list last year and coming second in this year's list.
So now the BBC have to wait as Norton has seriously hinted he may ultimately take his radio show to a highest bidder. And what next for his TV show? Surely Netflix would jump at funding his TV show that travels all around the world including Ireland's Virgin Media One on Saturday nights.
Comments
comments