Funny or Die started as an online comedy platform set up by Will Ferrell, Adam McKay, and Chris Henchy.
It became one of the biggest sources of viral celebrities comedy sketches out there. There is also that Emmy-winning web series Between Two Ferns with Zach Galifianakis. See below.
Funny or Die is now 10 years old and a lot has changed since they first started. Since that time late night hosts and sketch comedy shows are now hugely successful and social platforms have comedy stars of their own. To keep up with this the comedy company decided to take on the 'If you can't beat them, join them' attitude. They began with producing long-form content. Some of these include  American Vandal on Netflix, I Love You, America with Sarah Silverman on Hulu, and No Activity on CBS All Access.
The question is can Funny Or Die be successful with it's online content and long-form?
"We're 10 years into this game and so we have to evolve and adapt with the market–and right now the market is spending a lot of money on good shows and great talent," says Mike Farah, CEO of Funny or Die. "Knowing the brand is established, how do we continue to make the right type of social and topical content that keeps us relevant but also has one eye toward the [long-form] market?"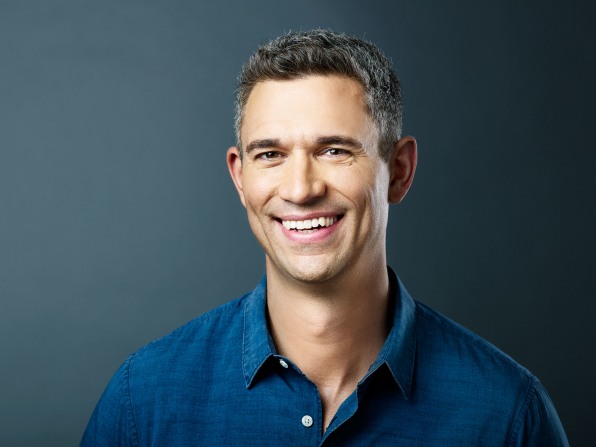 "I blame myself for some of that. I'm someone who loves to have lots of different things going on," he says. "But we're really focused on the talent and giving them a chance to create, all while not just becoming a production company. That's really the challenge. Can we keep all the sides humming so that they're all feeding into each other in a smart way so that we stay this publishing media company while we continue to have more traditional [TV] production company success?"
So far both forms have been successful with its short form content gaining more than 100 million average video views per month.
"The short-form content is what defines the brand–people still consider us a web-first company," Farrell says. "I have a list of eight shows I need to catch up on, but people will be able to watch a quick-hit video at work on a break, and that's critical for the brand and for the social brand.""We have six to 10 series happening. Can we get that up to 15, 20, 25, and keep the quality up and make sure our talent is happy and our partners are happy? That's the scale I'm talking about," Farah says. "Hollywood is very finicky. If you don't keep that standard up and the experience really positive, then the whole thing can go away. That's what will be interesting to see over the next two years: Can we produce more at a great level of quality and make sure that the talent that we partner up with loves the experience?"
"I've dreamed about Funny or Die films basically from the day I started, but it's been a dream deferred thus far," Farah says. "Right now, we are best off focusing on where all this money is being spent by streaming platforms. I think there is a potential model, whether it's theatrical or streaming, for Funny or Die to occupy a low-budget film space in a consistent way. Who has the great low-budget comedy idea? I'd love to find it. There's not many scripts that have come in that I thought, 'This is the one to build a business around.' If you want to be focused, you can't pursue every shiny thing."
Talent is always the number one priority with Farah and Farrell.
"Even if the bubble bursts, as creative producers, the only thing we really can do on our side is just make sure what we're producing is actually good," Farrell says. "One area where peak TV has helped us is, we can make more targeted content for specific audiences instead of having to make the broadcast show that appeals to a massive audience."
"I think there's still room for improvement and things that we're going to continue to adjust, but I do think we have our momentum back," Farah says. "We're maturing as a company and that's a good thing. I guess the question is can we grow up without losing the spark that got us here?"
Comments
comments